MarketAI by ZeroSum is a one-stop-shop platform that not only reports your current inventory and market statistics but anticipates your next steps – highlighting your path to success. Our industry's first state-of-the-art proprietary dashboard offers real-time and predictive metrics based on billions of reliable data points. Cutting-edge tech allows our clients to strategize and optimize their marketing solutions through a streamlined platform.
We believe that data is only as valuable as the actionable strides that can be taken from it. So, we're here to break down MarketAI's seven key metrics, preparing your team to shift gears into your next chapter with ease and efficiency.
Not familiar with Market AI? Watch a quick demo here: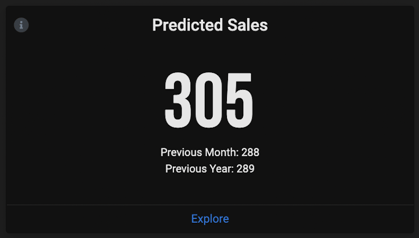 1. Predicted Sales:
The cornerstone of every decision you make, MarketAI leverages patent pending machine learning to ingest, analyze and predict your month end sales every day based on what's happening in the market, your store, your site, your inventory and more.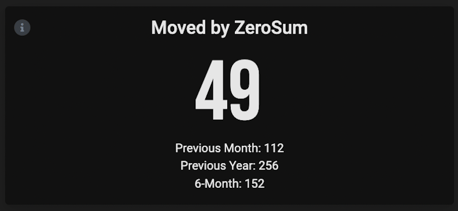 2. Vehicles Moved by ZeroSum: Cutting through the noise and fuzzy logic of attribution modeling and Personally Identifiable Information (PII) match back, "Moved by" shows the ultimate and simplest version of marketing attribution: Of the VINs that we've executed on how many have moved? This way, you know without a doubt, you are getting the best ROI.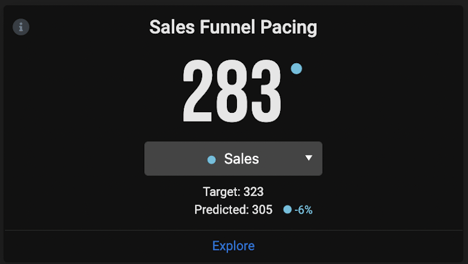 3. Sales Funnel Pacing: This toolkit connects with predicted sales to dynamically create, track, and pace each step of your store's conversion funnel towards the ultimate goal of sales – providing critical insight on each step to know how much you have, how much you need and where you're pacing to finish.



4. Turn Rate: See what's happening in your market and find which units of inventory are rising or falling in popularity, ensuring you're positioning your dealership to win the inventory battle every month.




5. Competitor Inventory: In this market, it is extremely important to stay ahead of the curve. Through the use of AI, ZeroSum is able to pull instantaneous inventory, turn rate, and pricing metrics for your competition. Use this data to inform what inventory to market most. Our competitor inventory keeps you in the driver's seat by knowing the vehicles other dealerships offer.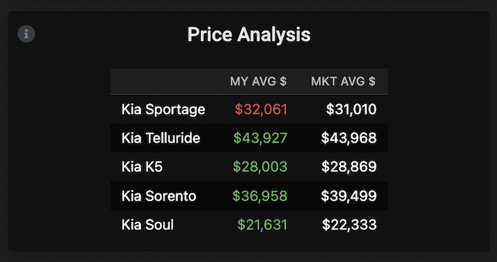 6. Price Analysis: Beat your competition's pricing by just enough. Once an active shopper is ready to buy, they have already narrowed down what vehicle they want. You having that vehicle at the right price could make the difference as to whether they shop at your dealership or not. We know that pricing is crucial for successfully marketing your vehicles, building a devoted clientele, and managing your optics. See if your prices are competitive and attractive to high-profile consumers with our price analysis tool. With our side-by-side dealership to market comparison, your team can adjust to fit market value while anticipating (and advertising) which vehicles will be desirable for your buyers.
MarketAI was crafted for auto dealers who are eager and excited to experience all that the latest technology has to offer. Make sure to take full advantage of all the tools you have at your disposal, and watch your cars fly off the lot.
To see what our platform can do for your dealership, watch a quick demo here: