Solutions | Social Media Ads
Highly targeted automotive social media marketing for car dealerships
Hands-free social media ads that boost your VDPs, showroom visits, and sales while creating new opportunities.
Request A Demo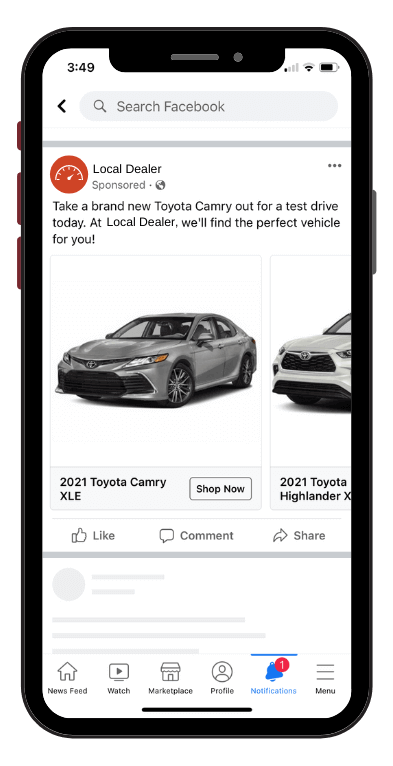 Leverage social media platforms to increase your conversion rate
Features included with every campaign:
Dynamically adjusted, inventory-based ads
The MarketAI platform finds real shoppers in your market and delivers them relevant ads built from the vehicles on your lot. These ads dynamically adjust to provide the best ad creative for each individual shopper, 24/7. This effectively prospects new customers while also reengaging abandoned shoppers, drawing their eyes back to the vehicle that first piqued their interest.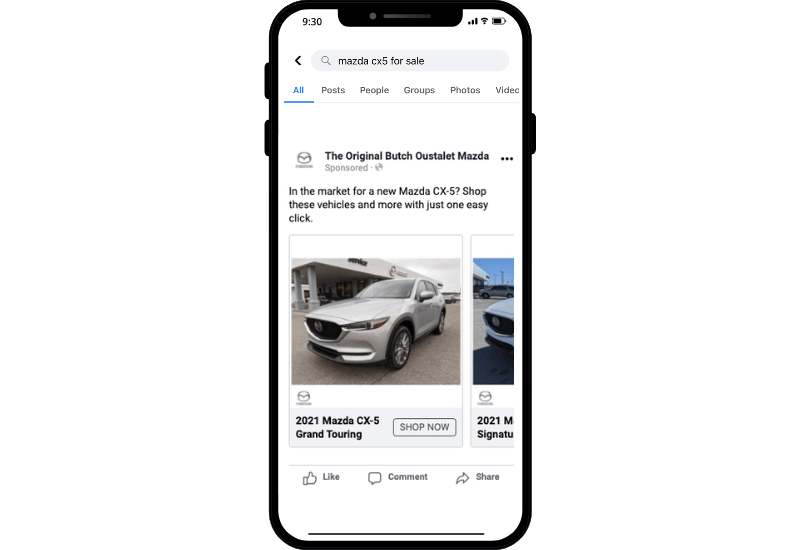 4 Million+ active shopper audience
Our first-party data is refreshed daily and contains 4 million+ active shoppers. These shoppers have already shown buying intent, and are the most likely to make a purchase within the next 15 days.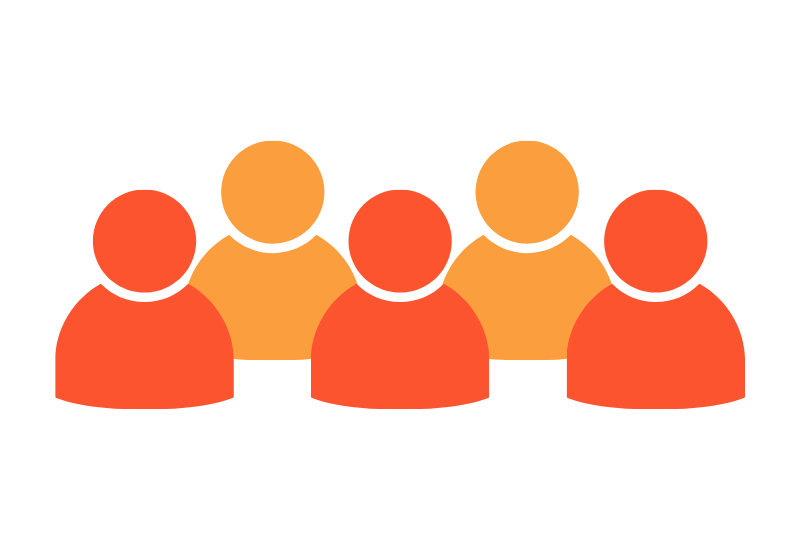 Precision targeting
MarketAI knows which shoppers are looking for which vehicles. With this information, the platform directly targets shoppers with vehicles that they are interested in and cars that you have in stock. This highly accurate targeting results in more VDPs, more shoppers, and higher conversion rates for your dealership.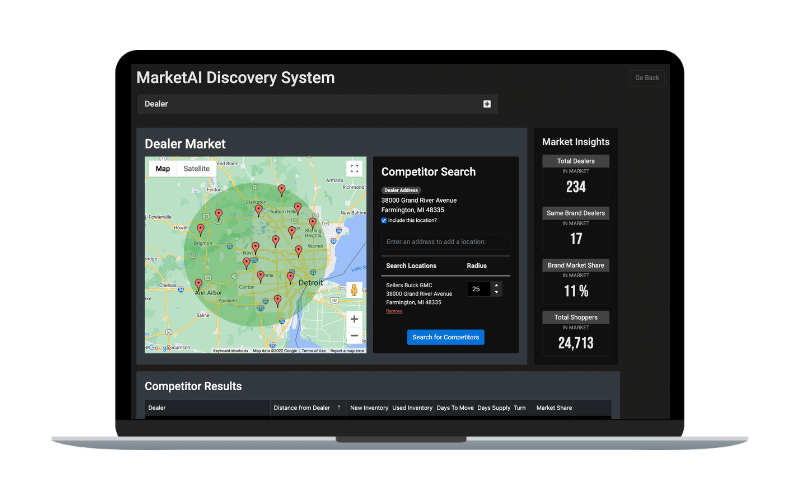 Real-time analytics and transparent reporting
The MarketAI platform is meant for auto dealers on the go. Decisions need to be made fast and they need to be smart. The data in the MarketAI platform informs your intelligent, dynamic social campaigns while also providing key insights into store performance.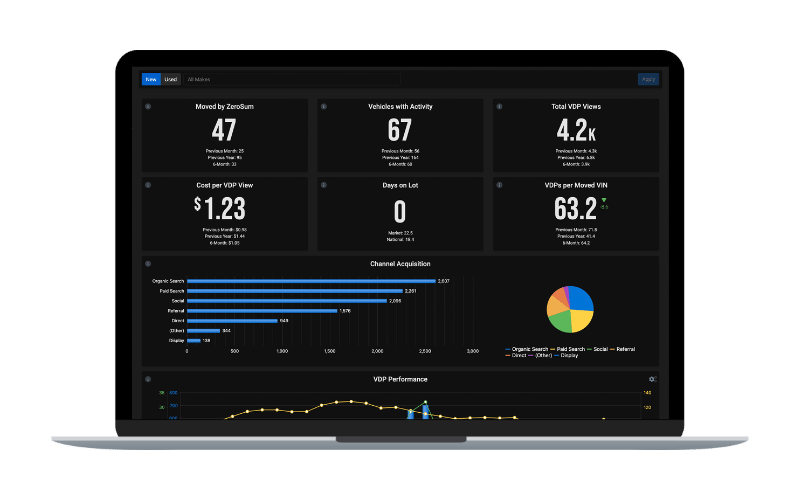 More solutions from ZeroSum tailored to your inventory, brand, store, and customers
Ready to get started?
Schedule a time, and one of our MarketAI specialists will guide you through a 15-minute demo over Zoom. Get an inside look at your competitive landscape and MarketAI's best features.
Request A Demo