Automotive marketing solutions built for the modern-day dealer
Learn how our proprietary technology, MarketAI®, auto-magically increases your digital advertising performance and bottom line. The cloud-based automotive advertising platform provides all the functionality to help remove the frustrations and costly mistakes from running your dealership ads.
Request A Demo
Marketing new & used inventory in real-time is simple with MarketAI.
MarketAI is an all-in-one platform that uses machine learning and automation to create and power seamless, inventory-specific digital ad campaigns.
Included with every product:
OTT/CTV Video Ads
Auto-Stream is the first of its kind OTT/CTV video platform built for auto dealers. Using this technology, you'll reach the shoppers looking for cars on your lot with highly targeted inventory-based ads on streaming services like Roku, Pluto, Discovery Channel, Hulu, HGTV and ESPN.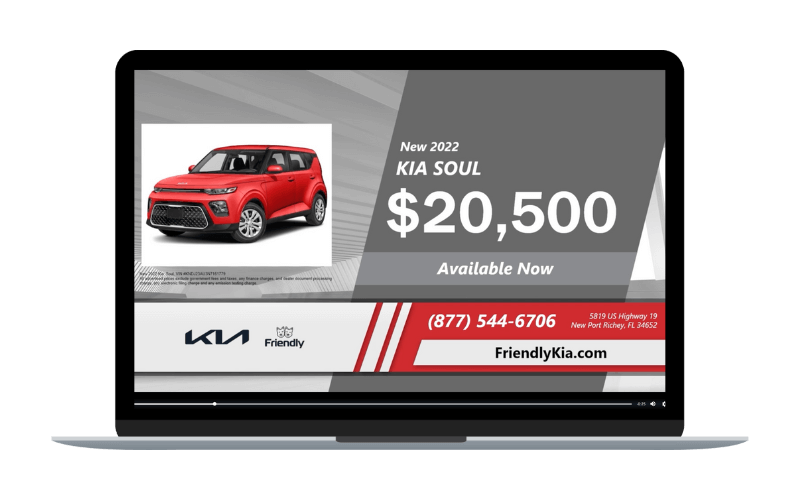 Social Media Ads
Deliver targeted social media ads of vehicles you have in stock to active shoppers on platforms like Facebook. MarketAI dynamically adjusts your creative and ad spend to ensure you're getting the best bang for your buck.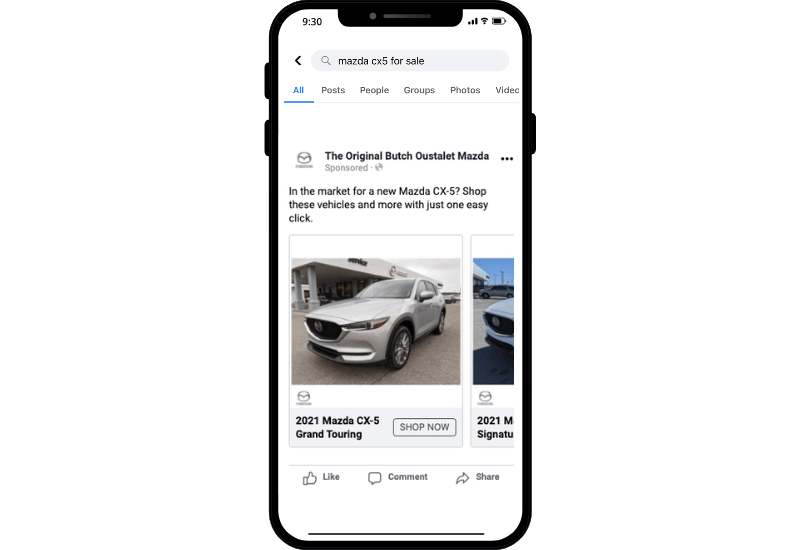 Digital Display Ads
Reach an audience of active shoppers with the ads that are most likely to catch their eye. Our inventory-based display ads are always updating to ensure you're always advertising the cars you have in stock.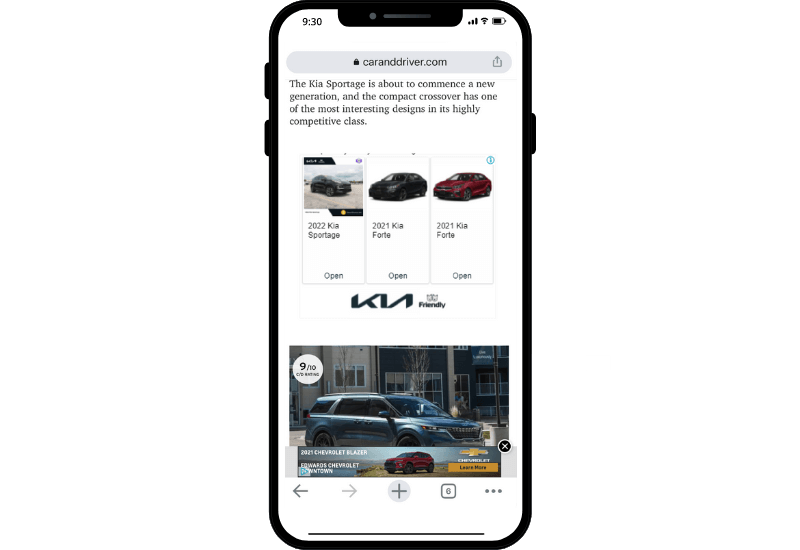 Google Vehicle Ads
Place the vehicles on your lot at the top of Google's Search pages with Google Vehicle Ads. These ads show essential information about each car including year, make, model, mileage, location, price, and more to shoppers that are actively shopping for a similar vehicle.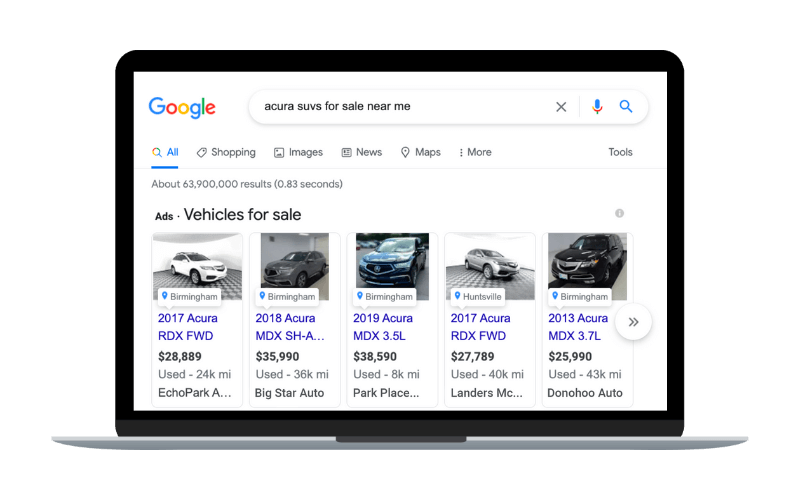 Search Engine Marketing
Drive the highest quality impressions and clicks with real-time keyword level automation. Our AI-powered SEM strategy creates compelling ad copy and eliminated wasted ad spend by bidding only on vehicles you have on your lot.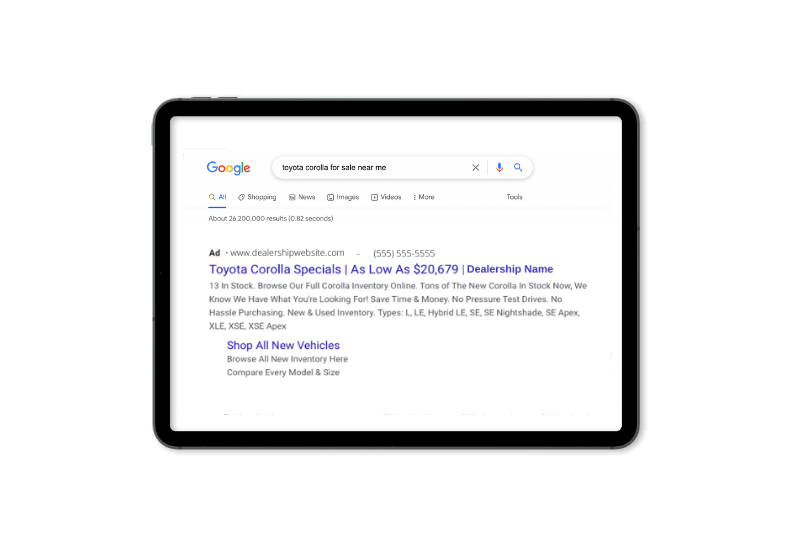 Data and Intelligence
With the largest active VIN database available and years of historic data, we understand the industry better than anyone else. You can relax knowing that your paid advertising is continuously optimized and adjusted based on market conditions.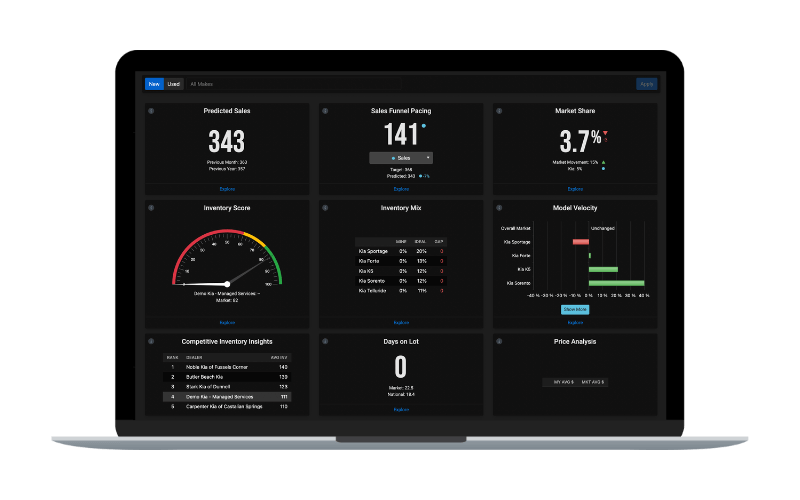 ZeroSum is more than just software or a platform, we're your marketing team and we're here to help.
The mission of our team is to help you achieve your marketing goals, whatever they may be. We tailor your budget and strategy to the market, so you always get the best return possible on your investment. Customer happiness is our number one priority, and we'll go the extra mile to make sure you get the most from your investment.
Ready to get started?
Schedule a time, and one of our MarketAI specialists will guide you through a 15-minute demo over Zoom. Get an inside look at your competitive landscape and MarketAI's best features.
Request A Demo