Faster, smarter, more efficient car dealership online advertising for tomorrow's top auto dealer.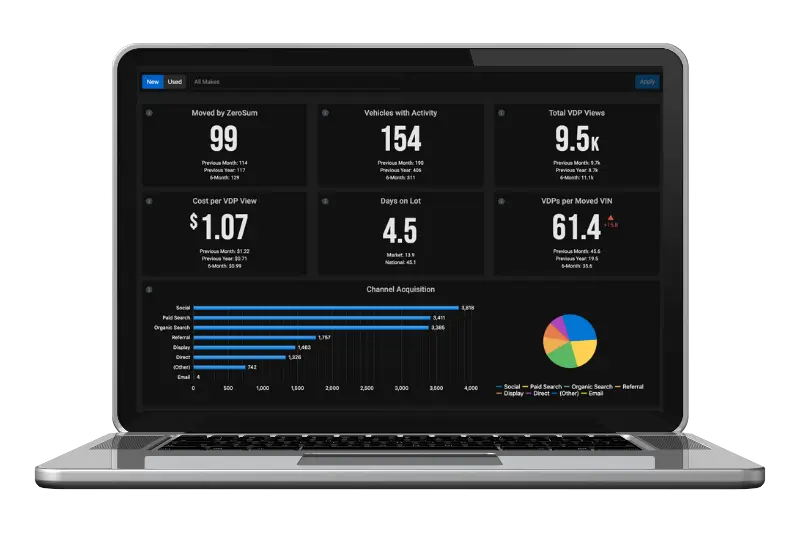 Discover MarketAI
A modern, AI-driven platform that's able to make decisions far beyond normal human capabilities. With MarketAI, dealers get the competitive advantage they've been looking for with features like:
Instant reporting on all marketing solutions
Key inventory insights including pricing, turn rate and model velocity
Real-time market share data
Access to the largest active shopper audience database available
24/7 automated marketing campaign optimizations driven by machine learning and our proprietary algorithms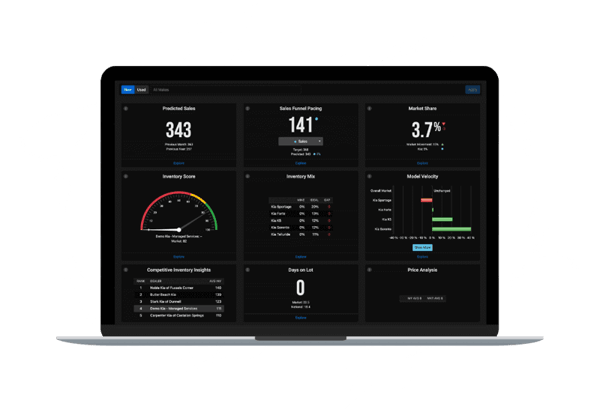 Trusted by Thousands of Dealers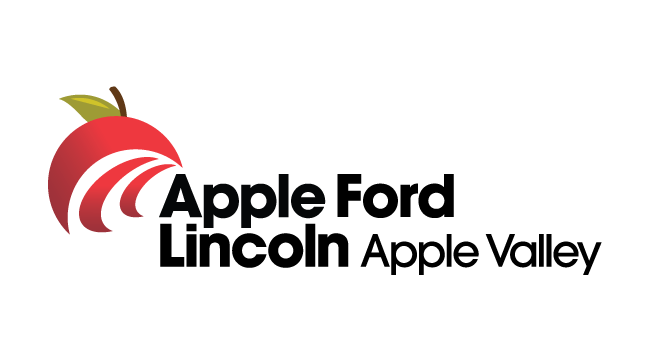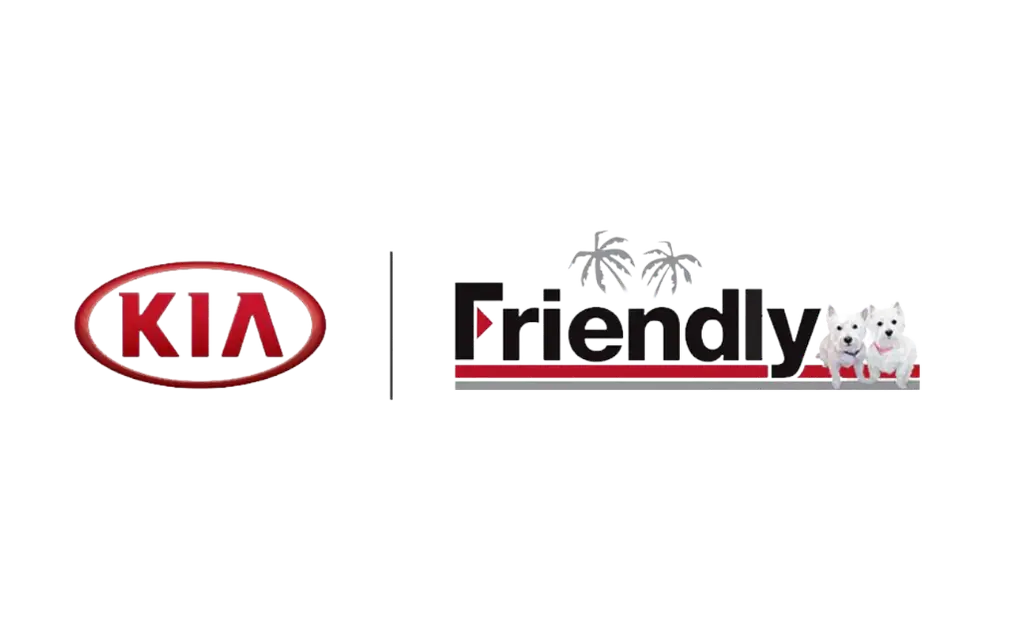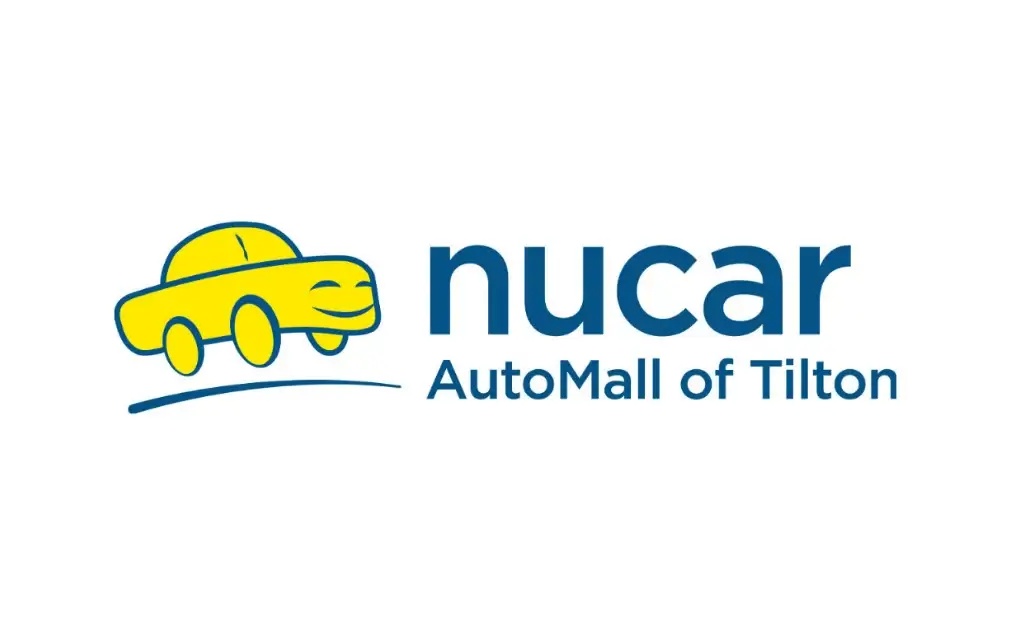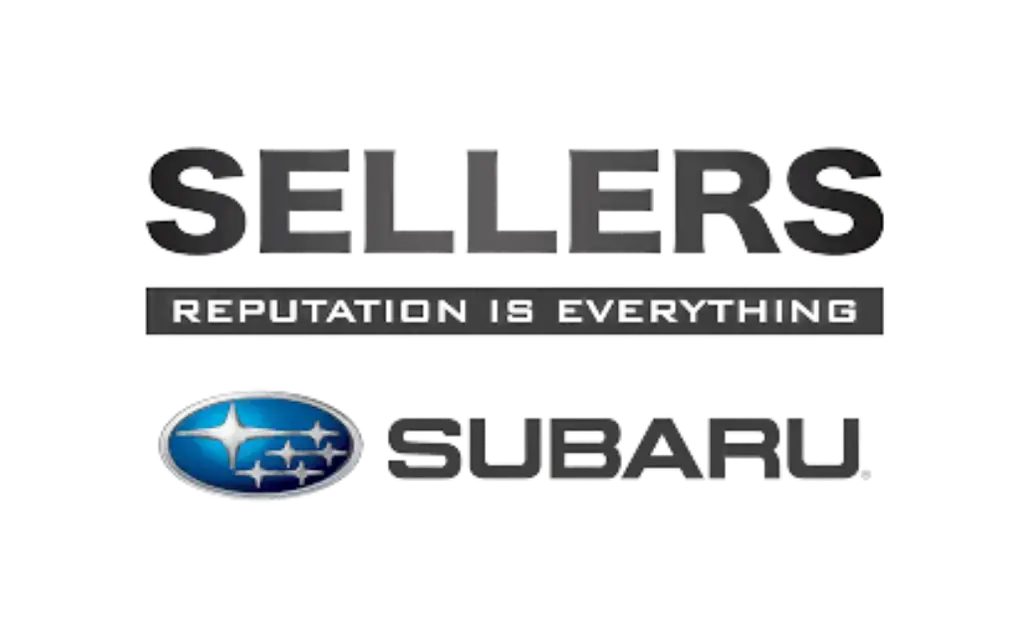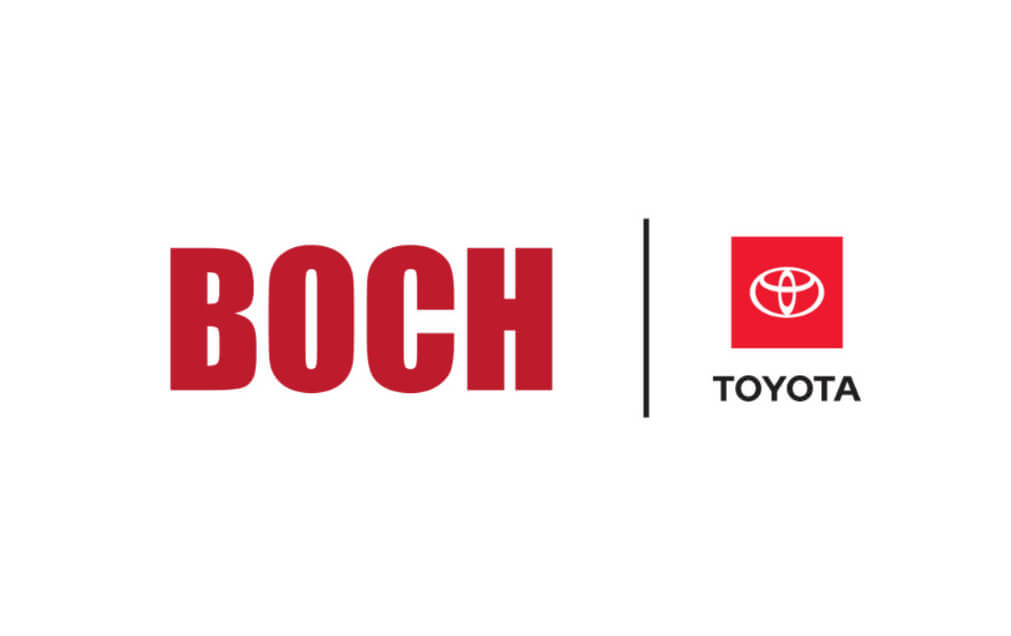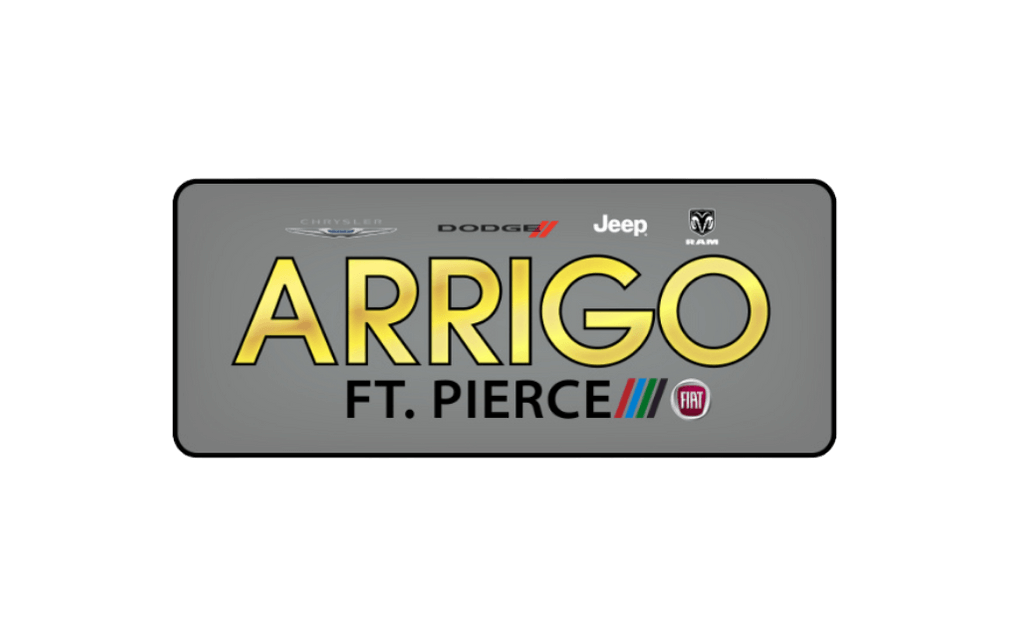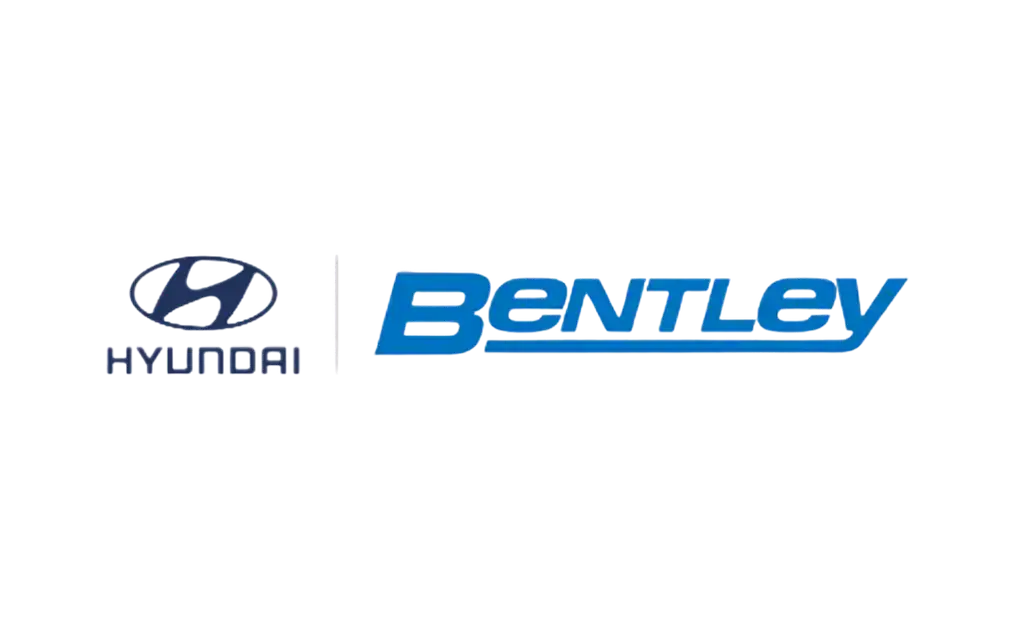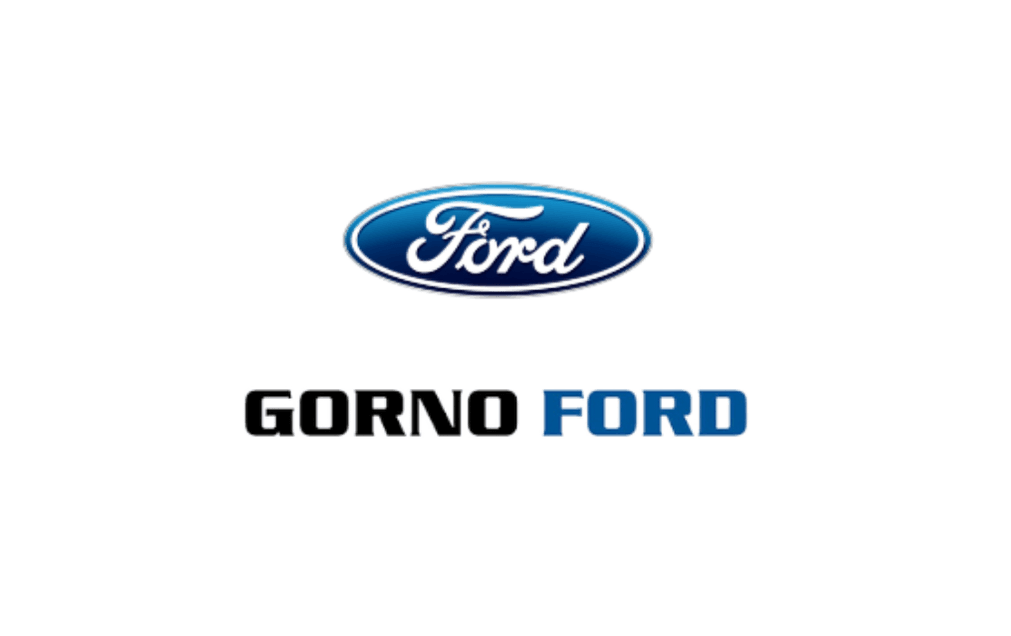 The Intelligence of MarketAI
How the MarketAI Platform Works
Smarter, Dealership Automotive Marketing Solutions Backed by a Team Experts & the Intelligence of MarketAI
Results Produced with MarketAI
What Our Partners Are Saying

ZeroSum has quickly become an integral part of our operations. In a very short time, they were able to increase our VDP views by over 200% and help us hit our highest sales month of the year. What is even more remarkable is the fact that they helped us to achieve both of these metrics in the middle of the pandemic.
Tom Moore
COO, Morgan Auto Group

ZeroSum is a secret weapon. This partnership is the one I can attribute getting us consistently where we want to go, which is hitting our goals. This is for the dealer in a market that really wants to have a competitive edge.
Sam Slaughter
Owner, Sellers Auto Group and 2018 Dealer of the Year