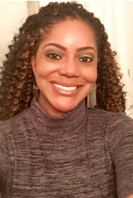 ZeroSum is excited to announce a new member of our team, Dee Harrison. Dee will be cultivating strong relationships with our current clients as a Dealer Success Manager.
Dee has been in the automotive industry for 8 years now, and she loves working with dealers. Her experience ranges from third party lead platforms to digital marketing account management managing up to 60 accounts at once.
She is a traveler who enjoys architecture and learning new cultures. When she is not traveling, she enjoys spending time with her family and friends. She also enjoys taking Zumba classes, even though she admits to not being much of an actual dancer!
"I was incredibly impressed when I met Dee, and she is living up to the impression she made. She is already getting immersed in existing accounts and will soon be owning a full book of business. I am excited to have Dee on the team," says Josh Stoll, Director of Dealer Success at ZeroSum.
About ZeroSum
ZeroSum is a leader in software, marketing, and data. Powered by its SaaS platform, MarketAI, ZeroSum is simplifying and modernizing automotive marketing by leveraging artificial intelligence, data, and scaling ability to acquire new customers. ZeroSum is the first and only company that matches consumer demand with automotive data in real time. For more information, visit https://zerosum.ai.