2 min read
Coronavirus Impact on National Car Shopping Activity Mid March 2020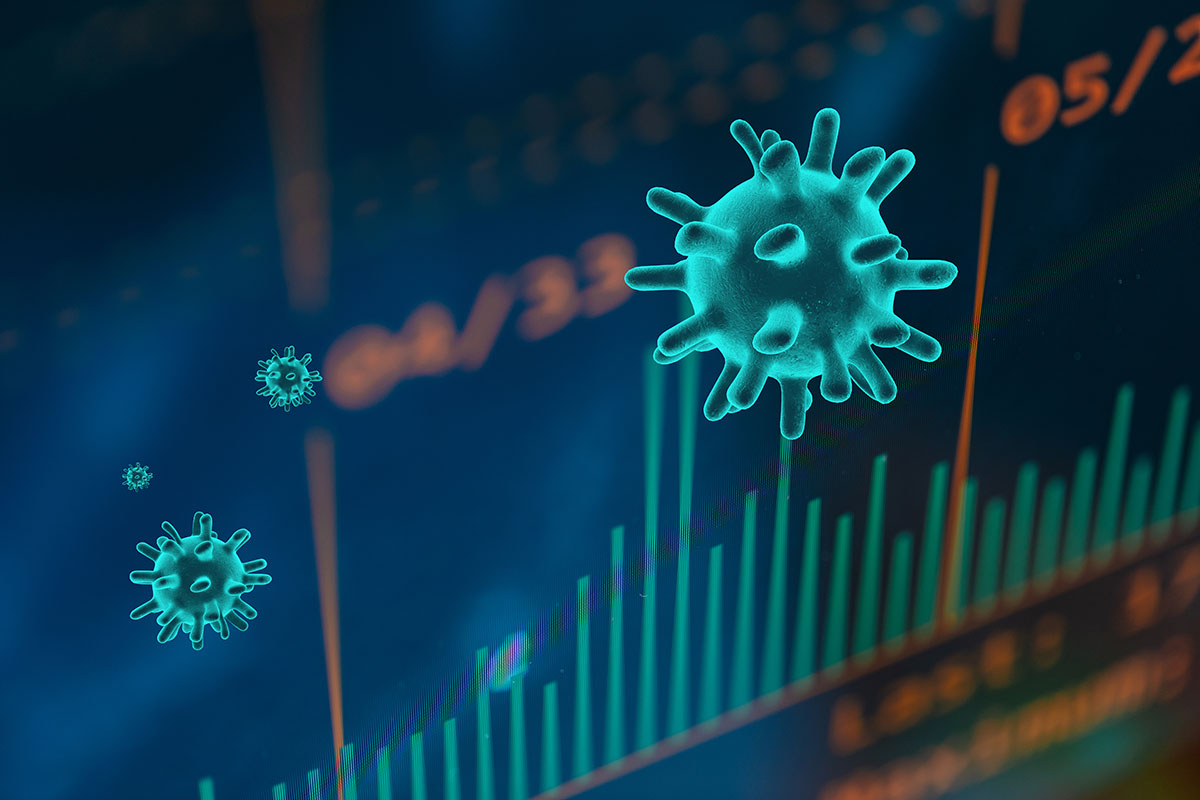 The COVID-19 Impact on Weekend Automobile Shopping.
Weekend Car S

h

opping

Falls Nearly

30%
Automotive movement declined rapidly again this past weekend, falling more than 30% from the same weekend last year, and down another 9% since last weekend. The end of March usually represents a growth period for the national auto market, where the national auto market grew 2% this same weekend in 2019.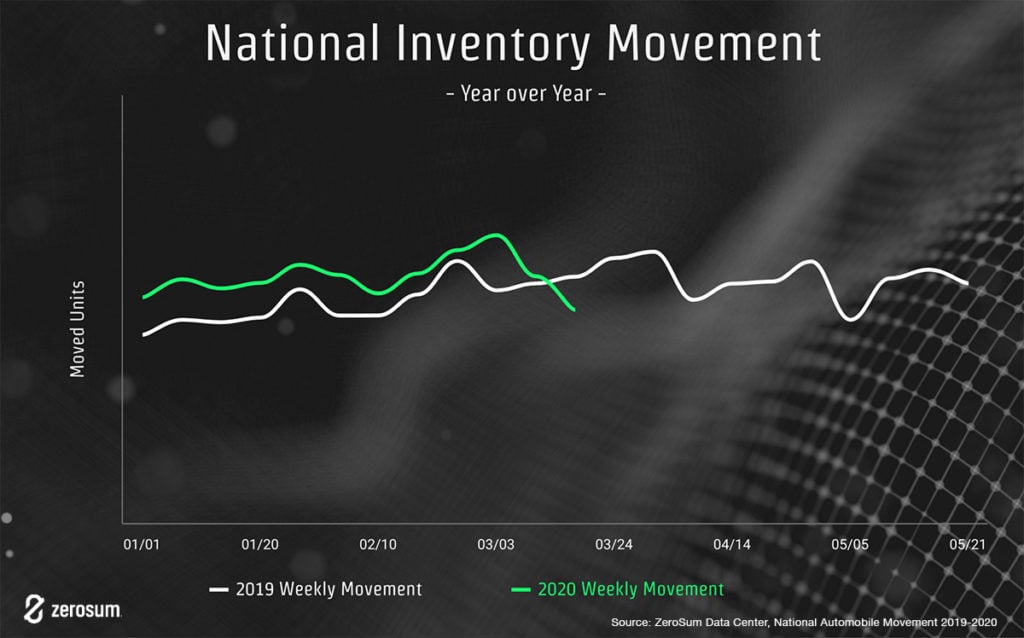 Slowing velocity represents a challenge for dealers currently receiving inventory in preparation for the spring sales period.
ZeroSum's inventory data shows that the 30–day period spanning the end of April and beginning of May is historically the largest 30–day sales period for dealerships, eclipsing the end–of–year holiday period.
In preparation for this sales period, inventory levels grew in dealerships in 2019 by 5% from January to March and continued to grow through the beginning of April. In 2020, inventory levels have also grown 5% from January to March, showing just how unexpected and unprecedented this sales downturn is.
We expect vehicle movement to continue to slow dramatically as additional states issue shelter–in–place orders, and businesses are ordered to close. As a result, we also expect inventory levels on dealers' lots to rise to historic highs due to customers delaying purchases. This could create an unprecedented buyers' market when the pandemic clears, and the markets rebound.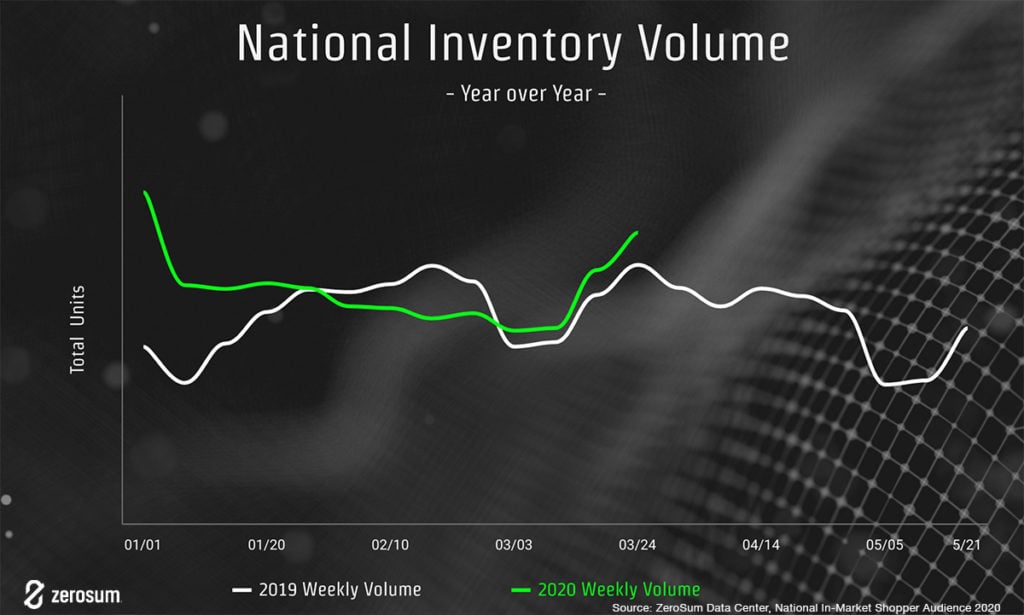 Typically, the end of tax season, specifically refunds issued in April and May, affect car buying significantly. Given that the IRS has delayed tax filing deadlines, our expectation is that the trend experienced in May, will instead be felt by dealers later in the year. ZeroSum will be tracking inventory, movement, and audience size throughout this period.
Despite significant increases in reported Covid-19 cases throughout the country, and several states issuing mandatory shelter in place orders, over 100,000 new and used vehicles moved off dealers' lots this past weekend.
ZeroSum's audience of active vehicle shoppers has remained consistent, showing no change in volume thus far. For dealers, this means that demand remains for new and used vehicles, and that there are still shoppers to capture even as the market slows.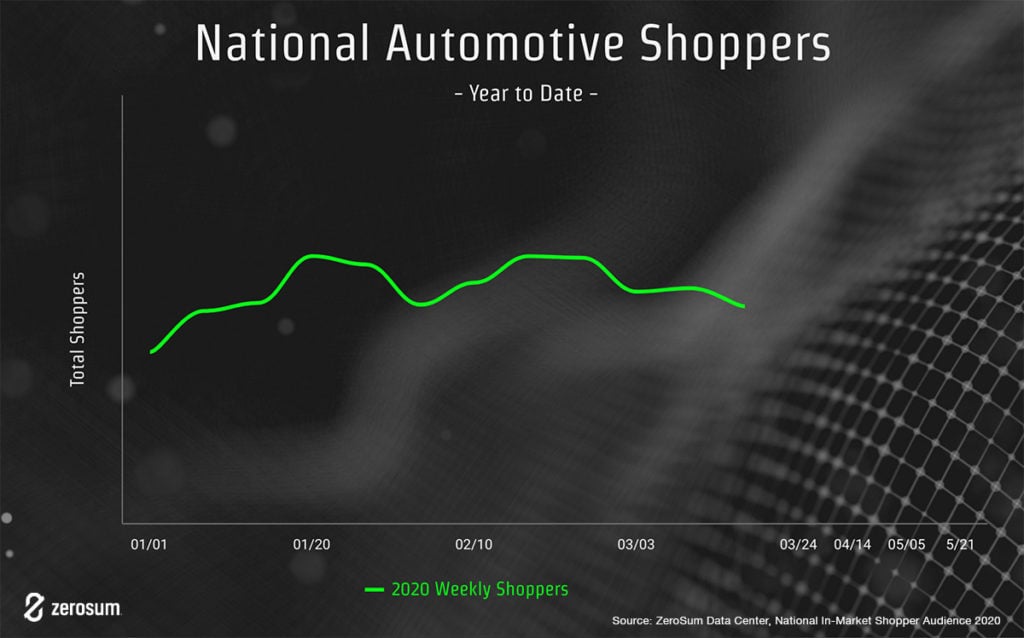 Immediate term advice for dealers:
Be safe, follow local and national guidelines for operation

the CDC has prepared useful guidelines for businesses and employers to follow during this time.

Keep digital communication lines open

– update hours and contact information on your website. For example – Is service staying open? Let customers know that they can safely take advantage of your services if the need is critical.

Follow the audience trend for your market.

Shopping will come back, be ready when it does.
Welcome to the ZeroSum Blog
Learn about the latest trends, insights, research on automotive marketing, and more!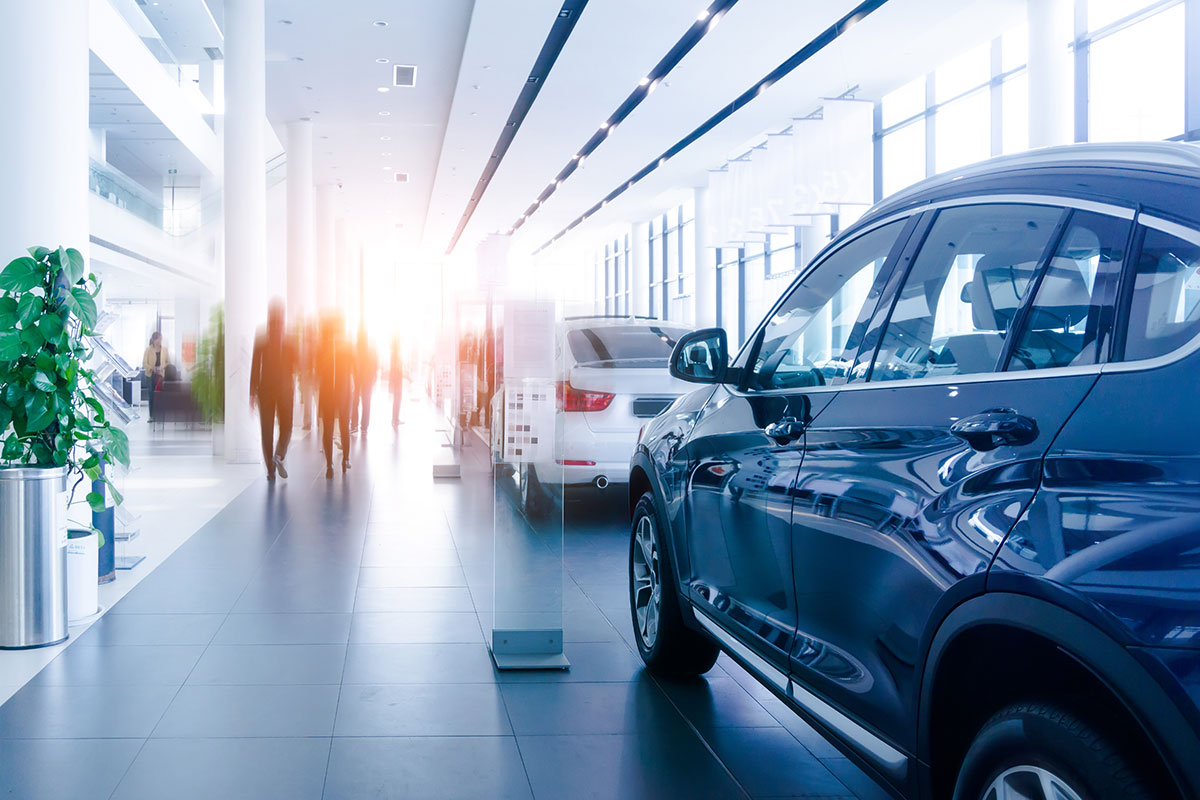 9 min read
March vehicle movement dropped -30% but April sales will increase. Nationally, March was on...
Read More