2 min read
Coronavirus Impact on Automotive Inventory & Shopping Activity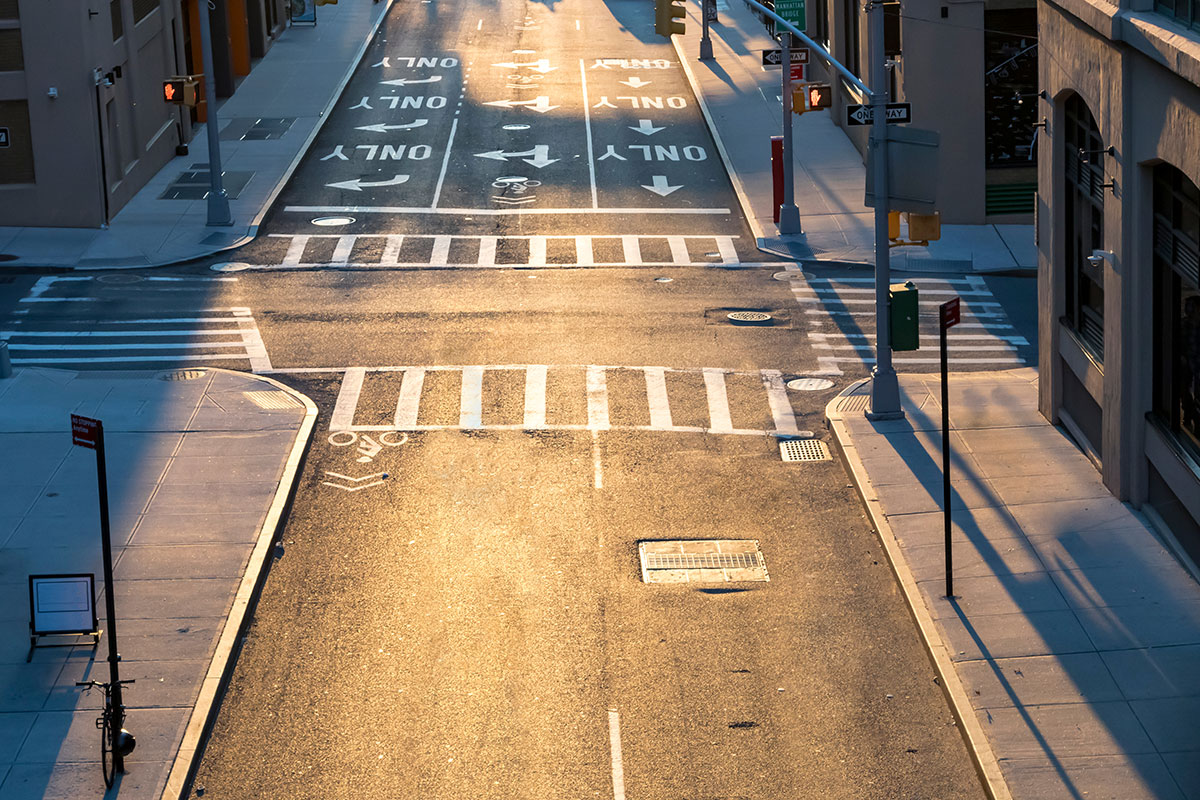 The COVID-19 Impact on Automobile Shopping, Behavior and Operations.
We're tracking the rolling seven-day change in vehicle movement in every city and DMA across the country, here is a sample:
Source: Moved Vehicle Summary, ZeroSum Data Warehouse, select markets March 2020
Markets like Detroit are seeing decreases in vehicle movement, but are not as affected as other areas of the country. Most markets we're following are seeing less of an impact on used/cpo vehicle movement, however still experiencing a downward trend.
Nationally, inventory movement is down 21%
The sales cycle was trending up over 2019 until the weekend of March 6th. Inventory volumes were increasing across the country as dealers prepared for the tax season bump.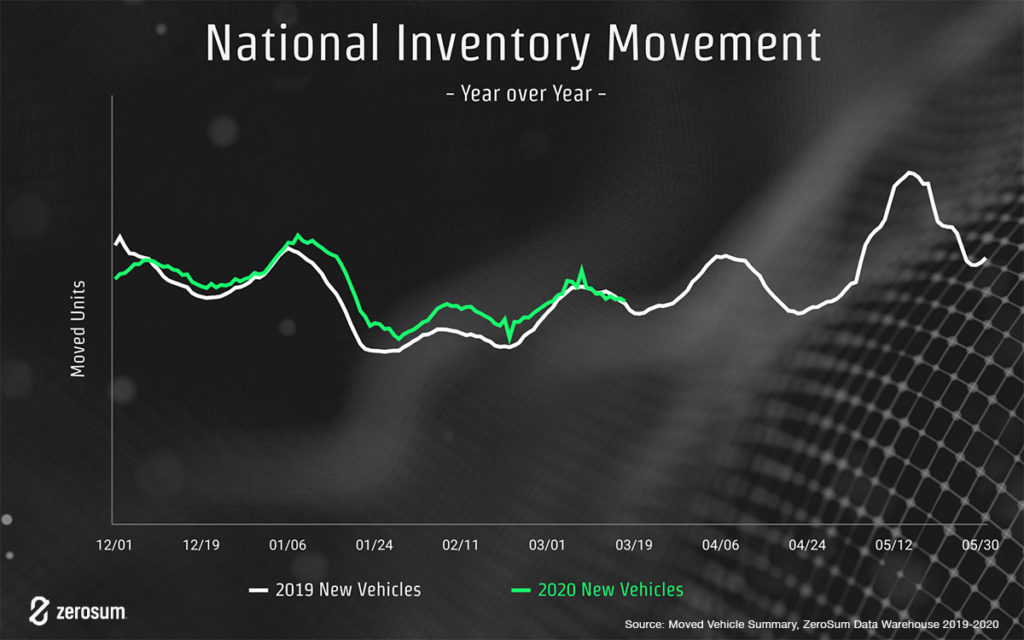 On or about March 5th, the gap in moved vehicles closed up between 2019 and 2020. We expect this to continue to decline as shoppers and dealers alike, react to the growing concern.
The 21% downturn is most visible week to week: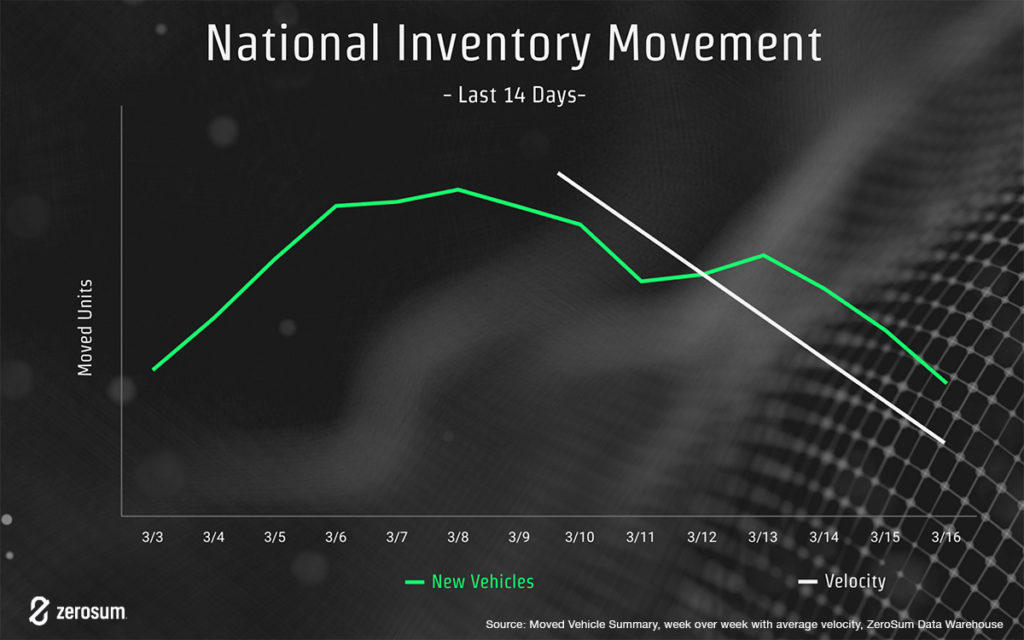 Nationally, more people are shopping for cars online this week.
The national audience of in market vehicle shoppers has increased 1% week over week. While we've seen some impact in specific affected areas, like Seattle, people continue to exhibit shopping behavior at normal rates. Our analysis shows that our audience size leads the market by approximately one week. Under normal circumstances, the 1% growth in audience shown last week would lead to an increase in vehicle movement this week. We will use this as our first indication of any potential impact on the market this week.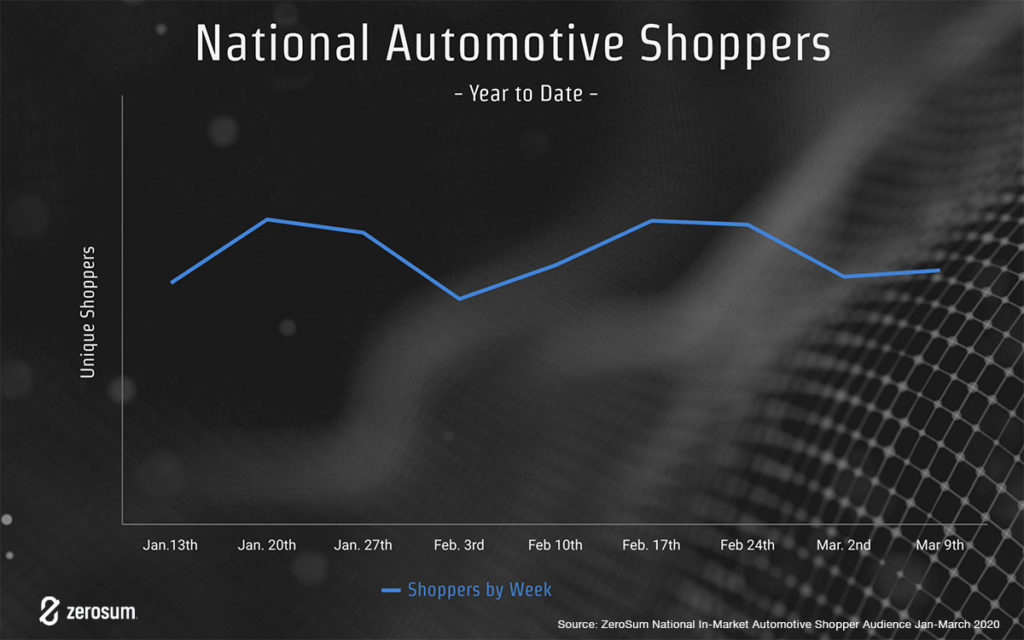 What the data says in affected areas.
Detroit
In the Detroit DMA, we're already seeing current vehicle activity intersect with last year. Vehicle movement in the Detroit market declined approximately (26%) last week, which ZeroSum expected based on a contraction of (15%) in our Detroit audience the week prior.
In the most recent week, our Detroit audience has grown 2%, which indicates that under normal circumstances, we would expect this coming week to be strong for vehicle movement. Again, we'll use this baseline as in indication of any potential softening of the Detroit market this coming week.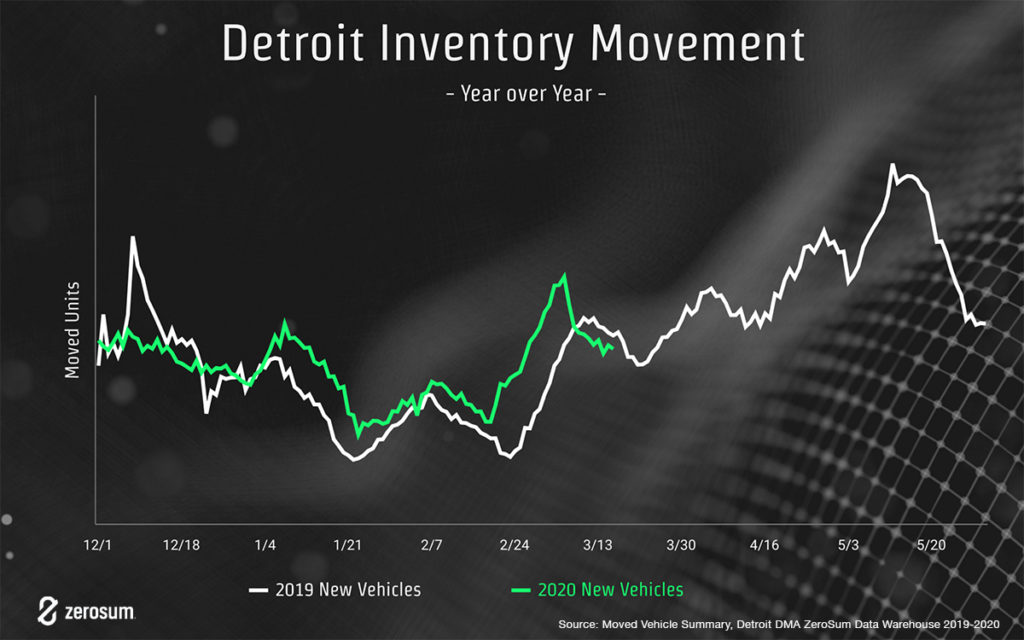 Seattle
If the Seattle market is an indication of the national auto market, we'll see results similar to the below. Seattle in-market shopper audience was down (11%) and another (8%) week over week the last two weeks. As a result, their market slowed (19%) week over week.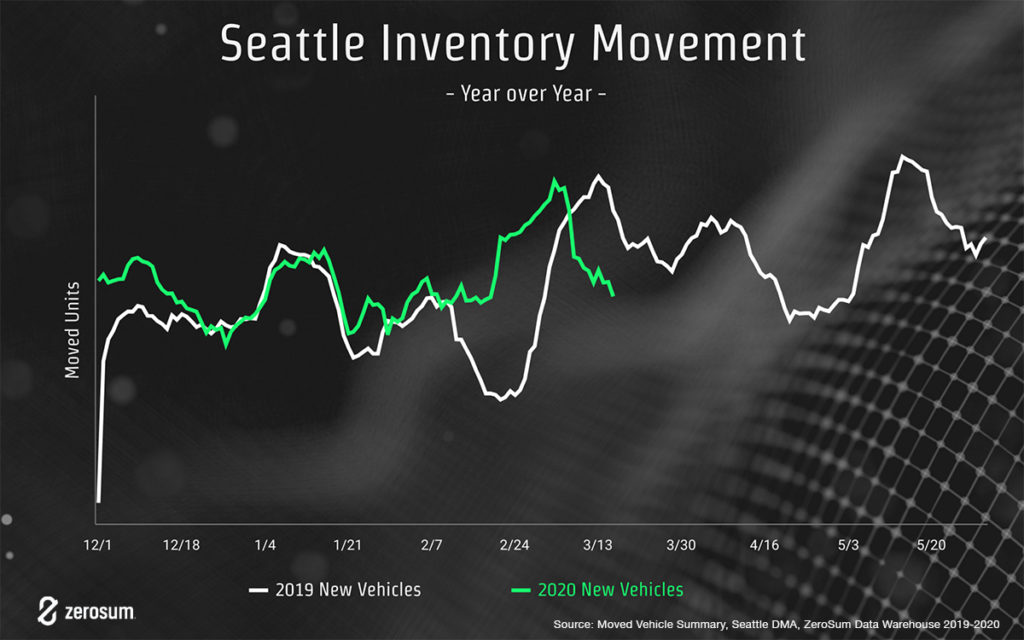 Immediate, short term recommendations based on the data
Stay digitally active – ZeroSum's audience shows that shoppers are still looking for cars online, even as foot traffic slows. Simple tactics, like showing users your inventory on social platforms, are an efficient way to stay engaged with potential buyers.

Change your hours online to reflect your operation. Make sure your website, Google business listing, and phone lines are updated with your correct operating hours.

Follow us here – We'll be following this evolving situation from our data centers and remote locations across the country as we continue to publish Seven-day trends of the information above and for markets across the country.
Welcome to the ZeroSum Blog
Learn about the latest trends, insights, research on automotive marketing, and more!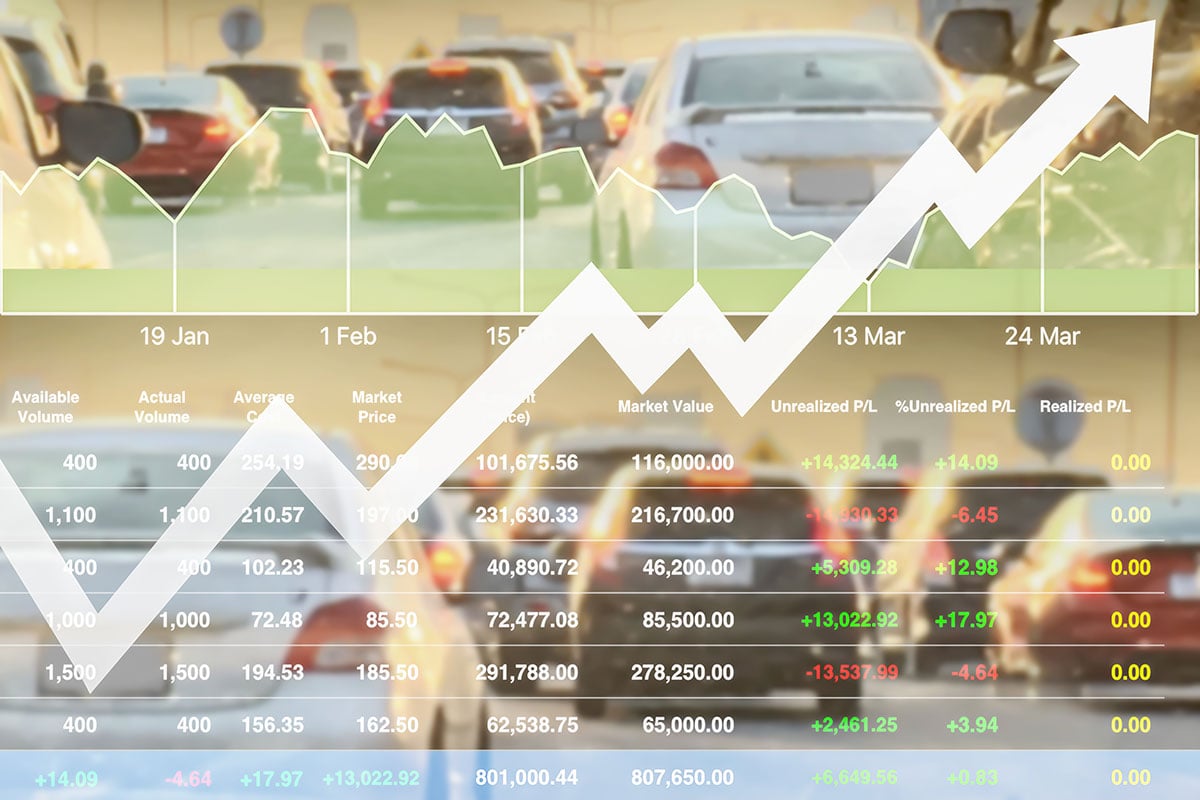 10 min read
National Trend Update: Moved vehicles still positive despite falling inventory.
Read More