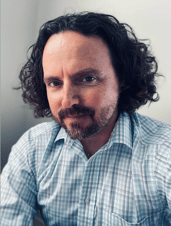 ZeroSum is excited to announce a new addition to our team, Mark Baruth. Mark is an automotive and digital expert with over a decade of experience in the industry. He has been published over 300 times in publications such as Road & Track, Jalopnik, The Truth About Cars, and SportsCar Magazine, and has appeared on several major news networks.
Mark's previous professional experience includes roles as Director of Automotive Development with McClatchy and Director of Partner Development with Vendasta, as well as sales coaching and enablement roles at Cox Automotive and automotiveMastermind. He brings his extensive knowledge of automotive digital tactics and strategies as well as building strong businesses for partners to his new role as Vice President, Affiliate Partnerships at ZeroSum.
"Mark is an obvious choice to lead our business development efforts with value-added resellers. His knowledge of the entire automotive landscape makes him uniquely positioned to help our partners drive revenue using our technology. He's a wonderful addition to our team," says Matt Sharp, Chief Digital Officer at ZeroSum.
Before entering the automotive space, Mark made his living as a professional saxophonist on the road and in the studio, and he still enjoys playing for fun. He also loves cheering on and coaching his son in soccer matches all over the country and watching his ballerina daughter perform on stage.
About ZeroSum
ZeroSum is a leader in software, marketing, and data. Powered by its SaaS platform, MarketAI, ZeroSum is simplifying and modernizing automotive marketing by leveraging artificial intelligence, data, and scaling ability to acquire new customers. ZeroSum is the first and only company that matches consumer demand with automotive data in real time. For more information, visit https://zerosum.ai.