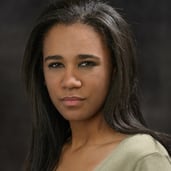 ZeroSum is excited to highlight a recent addition to our team, Erica Sims. Erica joined the ZeroSum team in October 2021 as a Performance Analyst and is already making an impact.
Erica is a graduate of the University of Utah and holds a Bachelor's degree in English Language and Literature. Her background includes experience in film production, HR administration, and media optimization. Erica currently resides near Salt Lake City, Utah. Outside of work, Erica has been a competitive soccer player, enjoys Sci-Fi, and has more than one pet cat.
"Erica's background in media optimization and knowledge of data are a perfect fit for the performance organization, proven by Erica's immediate contributions to the team. We're incredibly fortunate to have Erica's knowledge and influence on the team," says Brad Wiley, Senior Director of Performance and Analytics.
About ZeroSum
ZeroSum is a leader in software, marketing, and data. Powered by its SaaS platform, MarketAI, ZeroSum is simplifying and modernizing automotive marketing by leveraging artificial intelligence, data, and scaling ability to acquire new customers. ZeroSum is the first and only company that matches consumer demand with automotive data in real time. For more information, visit https://zerosum.ai.