AI-Driven, VIN-Specific
Marketing Execution
Partner with us.
High-Performance Automotive Marketing Solutions
Our technology will set you apart. No other technology can dynamically adjust creative and spend distribution based on real-time data. MarketAI is a modern, AI-driven platform that's able to make decisions far beyond normal human capabilities. The MarketAI platform paired with social media, digital display, search, and OTT/CTV Video with Auto-Stream increases performance and client retention.
VIN-Level Attribution
Provide the industry's highest performing digital marketing solutions
Faster Sales
Outperform your competitors with best-in-class solutions
Bigger Margins
Lower production costs and increase margins
Lower-cost Ad Creative

MarketAI uses artificial intelligence (AI) to create dynamic ads.
White-labeled, Live-Reporting Dashboard

See real-time attribution and performance for your campaign, including turn rate, VDP views, conversion, competitor performance and more.
Flexible pricing, Bigger Margins

We can tailor the ad delivery and media pricing exclusively for you so you can increase your margin.
Cross-Channel Optimization
MarketAI's cross-channel functionality is intelligent and agile, capturing opportunities that are imperceptible to humans.
VIN-Level Attribution
Instant Reporting includes impressions, views, clicks and VDPs on moved VINs. MarketAI focuses on real ROI metrics.
AI-Created Ads
MarketAI makes ads from current inventory units and tailors them to each active shopper for a modern and effective approach to marketing.
NEW from ZeroSum:
The first OTT Solution Built for Auto Dealers
Auto-Stream enables agencies to sell more OTT/CTV with less work by eliminating hurdles like long, costly production and OEM brand standards. Auto-Stream is an all-in-one platform that makes creating and placing an OTT/CTV video as easy as a Facebook post.
LOWER PRODUCTION COSTS
Auto-Stream uses AI to build individual commercials for each VIN, keeping production costs low.
LIVE INVENTORY INTEGRATION
The Auto-Stream platform integrates live inventory to create, target, and deliver VIN-specific ads seamlessly.
ACTIVE SHOPPER AUDIENCE
We target active auto buyers who are in market to purchase the vehicles you have on your lot right now, in the next 15 days.
SPEED TO MARKET
Get up and running in less than 24 hours.
PROFESSIONAL VIDEO ADS
Auto-Stream creates high-quality video ads complete with professional-sounding voiceovers and integrated OEM brand standards.
ACCOUNTABILITY
Auto-Stream provides what no one else can–VIN-level attribution for video.
Social Media
ZeroSum's Social Media solution includes inventory-based social ads delivered to shoppers looking to buy within the next 14 days. MarketAI dynamically adjusts ad creative, spend, and delivery using proprietary algorithms to make the most impact possible with each impression served.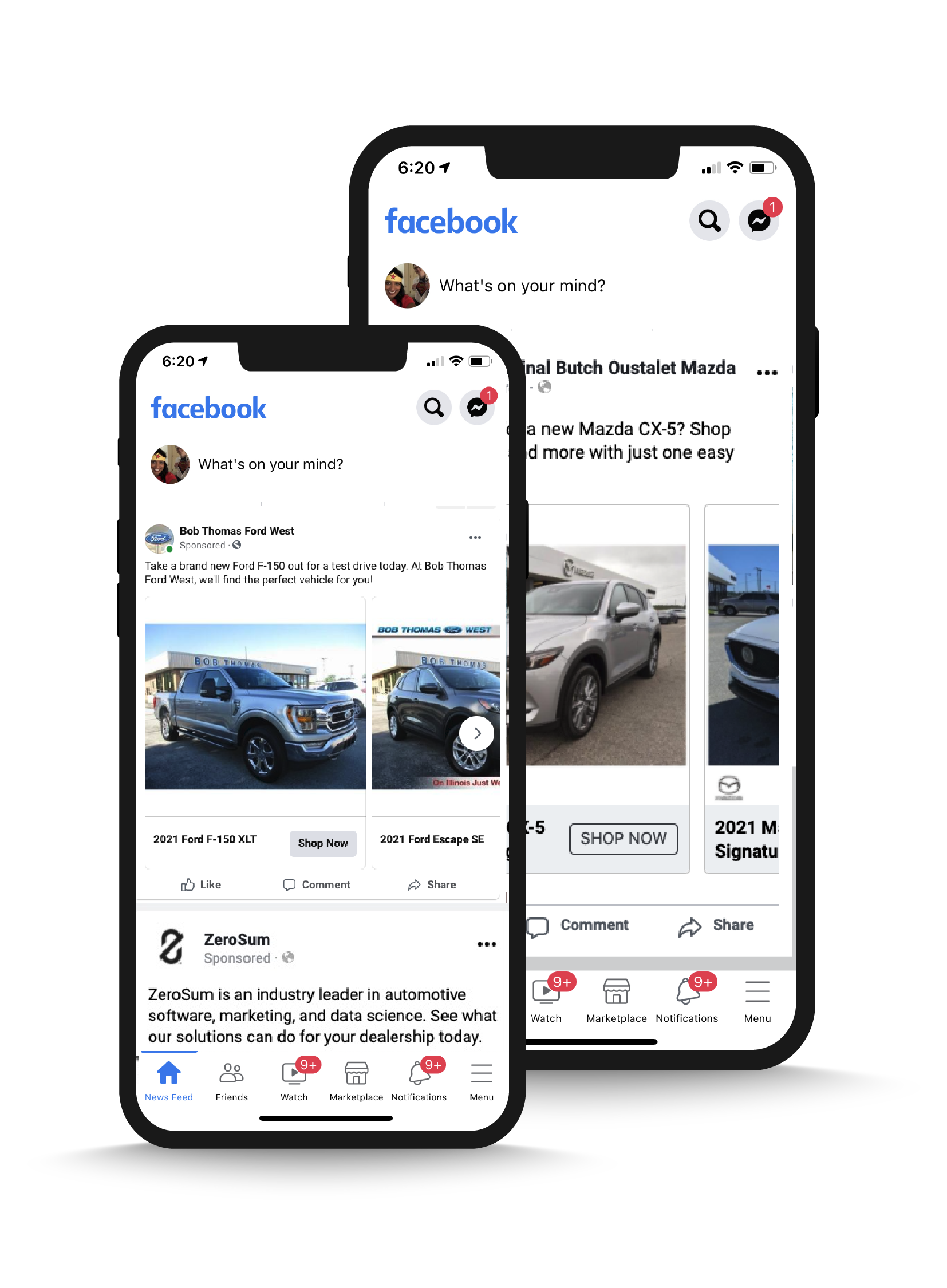 SEM (Search Engine Marketing)
Show up when it matters.MarketAI Search uses real-time, keyword-level automation to bid on the vehicles you have on your lot. Inventory data is also used to create compelling ad copy that draws in buyers by showing inventory attributes like number in stock or the lowest price offered.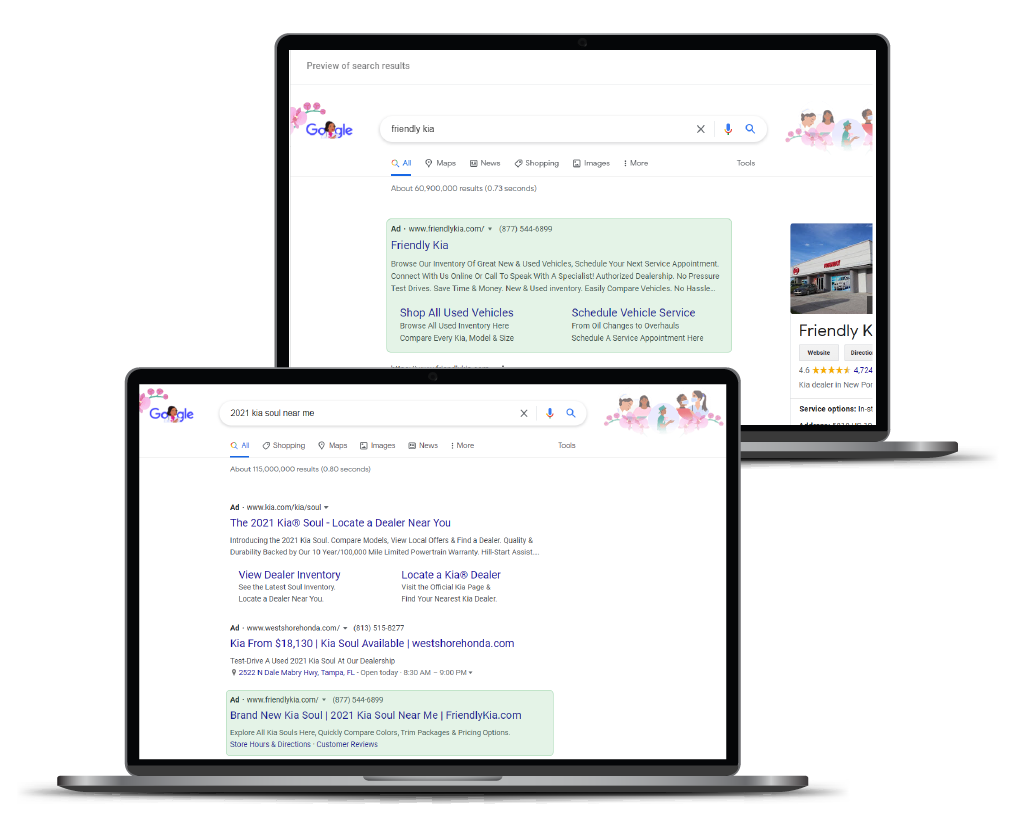 Display
Target our proprietary audience of over 4.5 million active shoppers with digital display ads through MarketAI. Creative is dynamically updated to deliver current inventory. Transparent reporting is always available in the MarketAI platform next to your other marketing solutions.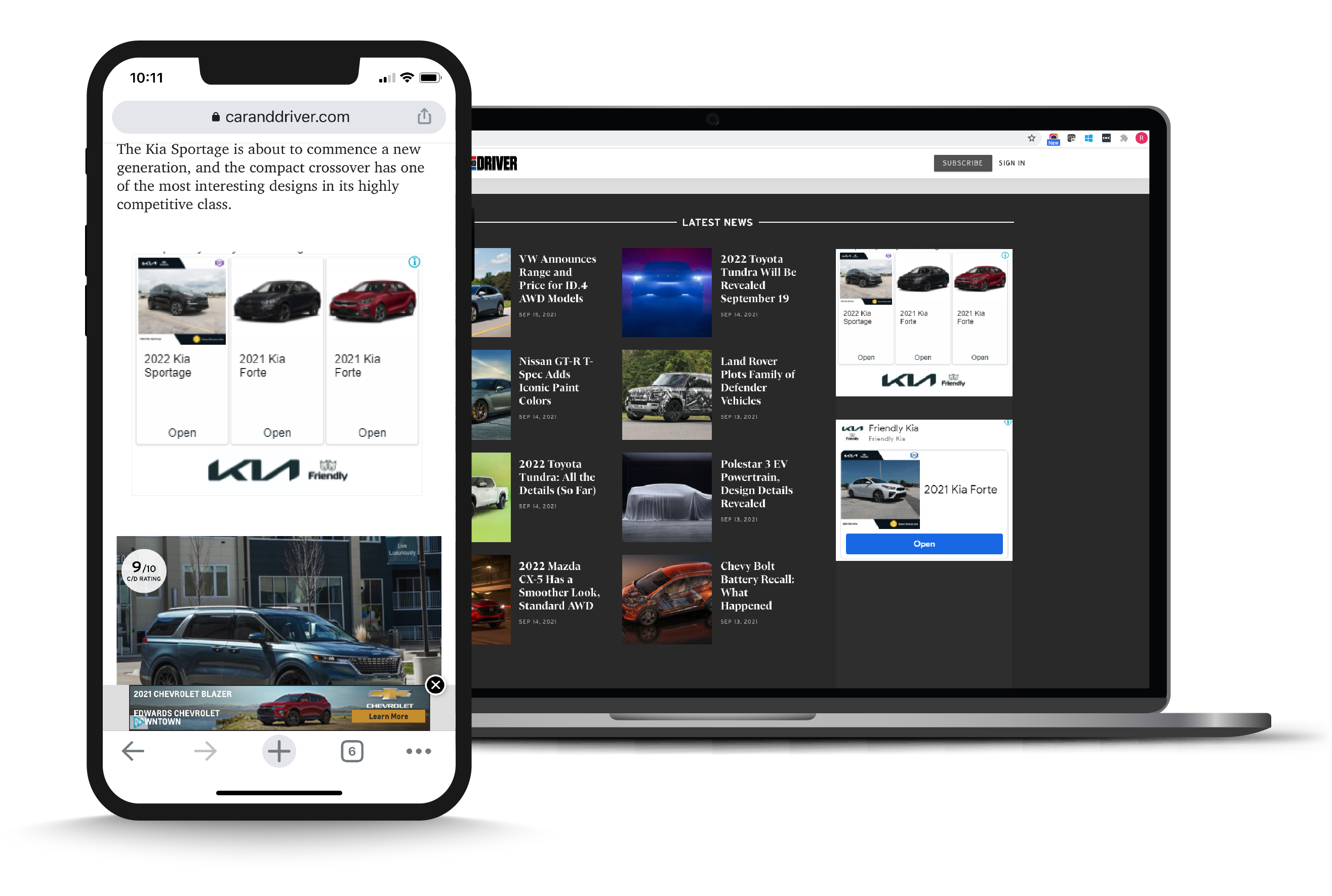 Modernize Your Marketing
See how easy it is to cost-effectively increase your sales velocity.