Webinar: Harness New Marketing Technology from ZeroSum, a New Certified Subaru Partner
Discover How ZeroSum Transforms Subaru Dealerships as a certified Solutions provider
ZeroSum uses AI-driven automation paired with real-time inventory movement data to better match exact vehicles with active shoppers across media channels providing our automotive retail partners with the most efficient marketing solutions ever built.
Join us for an exclusive webinar series that delves into the future of success for Subaru dealerships.
Our expert speakers, Curtis Daneker and Jeff Englishman, will share insights, strategies, and the unique capabilities ZeroSum offers to empower Subaru dealers like yours within the Subaru digital program.
Dates:
Webinar 1: November, 10th: 3pm-3:30pm EST
Webinar 2: November, 21st: 1:30pm-2pm EST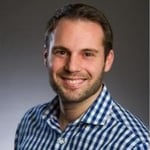 Curtis is a Sr. Vice President for ZeroSum. Curtis was previously with Search Optics. Curtis has over 15 years automotive marketing experience across several OEMs & Agencies.
Curtis Daneker
SVP, Sales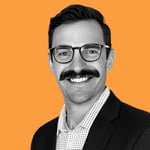 Jeff has worked in the marketing and automotive industry for the past eleven years and was recently featured as a guest contributor and automotive expert in Automotive News.
Jeff Englishmen
VP, Dealer Success
There's a smarter, better, and more efficient way to run car dealer ads.
Are ready to take it to the next level? Focus on your business while we help you turn every vehicle faster than anyone else in the market.